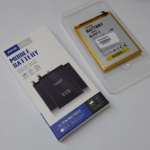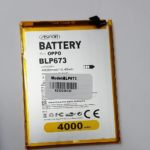 Aspor BLP-673 Li-ion battery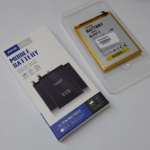 Aspor BLP-673 Li-ion battery
৳ 1,500
৳ 1,500
Brand : Aspor
Model : BLP-673
Capacity : 4000 mAh/12.71 wh
Standard Voltage : 3.82v
Description
Aspor BLP-673 Li-ion battery
ASPOR is the best battery provider Brand in Bangladesh. ASPOR Battery backup is very good and the outlook is so beautiful. When making your decision, it's best to look at battery size (measured in mAh) to give you an indication of how long-lasting the phone should be. But other factors such as display size and resolution and power efficiency still play a massive part, too. But there's no need to simply guess – we've got you covered when it comes to the phones with the best battery life.
We put every smartphone to the test to find out which has the longest-lasting and best phone battery life in 2022
Deciding on which smartphone to buy is no easy task. We all need a phone with top-notch performance and a capable camera for our Instagram snaps, but a smartphone's battery life is an increasingly important factor. No matter how excellent your brand-new phone is, it's not much use to anyone if you're always having to charge it.
Features:
Brand : Aspor
Model : BLP-673
Capacity : 4000 mAh/12.71 wh
Standard Voltage : 3.82v
What is the price of the Aspor BLP-673 Li-ion battery in Bangladesh?
Aspor authorized distributor of Aspor BLP-673 Li-ion battery in Bangladesh. You can buy the Aspor BLP-673 Li-ion battery at the best and dealer price from Our Head Office (Dhaka, Naya Paltan) or Eastern Plaza showrooms. To know more details please Contact Us on our Facebook Page or 01844944091.