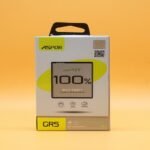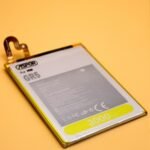 Aspor Huawei Battery GR5 3340 mAh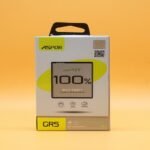 Aspor Huawei Battery GR5 3340 mAh
৳ 1,050
৳ 1,050
Capacity : 3340 mAh / 11.4Wh
Standard Voltage: 3.8V
Model: Huawei GR5
Description
Aspor Huawei Battery GR5 3340 mAh
ASPOR is the best battery provider Brand in Bangladesh. ASPOR Battery backup is very good and outlook is so beautiful. When making your decision, it's best to look at battery size (measured in mAh) to give you an indication of how long-lasting the phone should be. But other factors such as display size and resolution and power efficiency still play a massive part, too. But there's no need to simply guess – we've got you covered when it comes to the phones with the best battery life.
Features:
Capacity : 3340 mAh / 11.4Wh
Standard Voltage: 3.8V
Model: Huawei GR5
Best phone battery life 2022: How we test
All 20 phones in our hierarchy reached well over 22 hours in our ASPOR battery benchmark before needing to recharge, and a significant chunk of the most recent headsets (which make up a lot of the list) seriously outdo their predecessors as well.
What is the price of the Aspor Huawei Battery GR5 3340 mAh in Bangladesh?
Aspor authorized distributor of Aspor Huawei Battery GR5 3340 mAh in Bangladesh. You can buy the Aspor Huawei Battery GR5 3340 mAh at the best and dealer price from Our Head Office (Dhaka, Naya Paltan) or Eastern Plaza showrooms. To know more details please Contact Us on our Facebook Page or 01844944091.