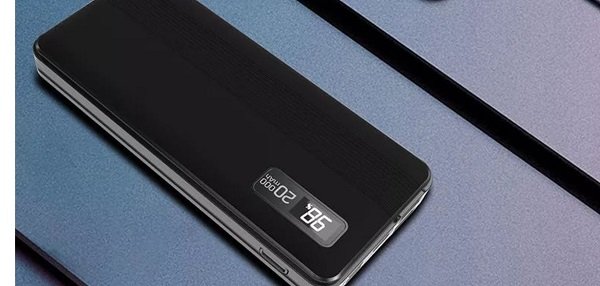 A Comprehensive Guide to Choosing the 20000mAh Power Bank
In the fast-paced world, we live in now, we use our smartphones and other portable devices a lot to stay in touch and have fun while we're on the go. But if we use them all the time, the batteries can die quickly, leaving us without power and frustrated. Here, ASPOR power banks come in handy. They give us a reliable, portable way to keep our devices charged while we're on the go.
What is a Power Bank?
A power bank is a portable device that can store electrical energy and use it to charge other electronic devices, like smartphones, tablets, and laptops. They come in different shapes and sizes and, depending on their capacity, can put out different amounts of power.
Types of Power Banks
Based on the type of battery they use, there are three main types of power banks:
Lithium-ion
Lithium-polymer
Nickel-metal hydride
Most people use lithium-ion and lithium-polymer batteries because they have more energy per unit weight, are lighter, and last longer.
Power Bank Capacity
A power bank's capacity is measured in mill ampere-hours (mAh), which shows how much energy it can hold. The more power a power bank has, the more times it can charge a device. For example, a 3,000mAh smartphone battery can be fully charged three times with a 10,000mAh power bank.
Power Bank Features
Power banks have different features that make them more useful and easy to use. Here are some of these features:
Multiple output ports
LED lights or LCD Screen show the way
Already wired
The ability to charge quickly
Wireless charging
Choosing The Right Power Bank
There are many things to think about when choosing a power bank, such as:
Compatibility of devices
Capacity requirements
Portability
Customer reviews and the reputation of a brand
Price Range
Bangladesh's market has many different kinds of power banks. The price range also depends on the quality and reputation of the brand. Here are some examples of the prices.
5000mAh power bank price in bd: BDT 700 to BDT 1000
10000mAh power bank price in bd: BDT 1000 to BDT 2500
20000mAh power bank price in bd: BDT 1800 to BDT 3000
30000mAh power bank price in bd: BDT 2200 to BDT 4000
10000mAh Wireless power bank price in bd: BDT 1200 to BDT 3000
Conclusion
A power bank is a must-have item for anyone who uses electronic devices to stay in touch while they're out and about. By thinking about the above things and picking the right power bank, you can make sure you never run out of battery power again.