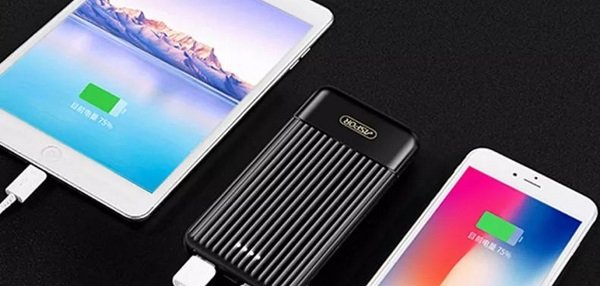 10000mAh Power Bank Price in Bangladesh
For every single mobile phone user, Power Bank is a mandatory device. It is impossible to think to travel without a Power Bank. It is a portable charger that carries a large amount of charge. We use a power bank not only for mobile phones but also it allows charging many electronic devices, especially those that are battery-powered. ASPOR is an international brand that provides all mobile accessories. We are the importer of ASPOR power banks in Bangladesh. We distribute high-quality Best Power banks at a low price all over Bangladesh.
Types of Power Banks
There are a variety of Power Banks available in the market. Users can buy based on the shape and mAh power to meet their needs. The most common power bank types are:
Block Power Bank
Block power banks are the most common type of portable chargers. The blocks can come in the shape of a slim rectangle or a wider rectangle. This power bank is great for keeping in your bag or backpack for those moments when you need some extra juice on the go.
Wireless Power Bank
A wireless power bank works by simply resting the back of your device on top, and letting your battery charge. Before you get this type of power bank, be sure your device is compatible with wireless. If you are looking for the best wireless power bank, you can buy ASPOR A361 wireless power bank at a low price in Bangladesh. The price range of wireless power banks is about 1500taka to 2500taka depending also the mAh power and quality.
Fast Charging Power Bank
Fast Charging power bank charges your smartphone as quickly as it charges itself. Most fast-charging power bank charge your device with up to 15wat. We offer high-quality fast charging power banks at the best price all over Bangladesh. We highly recommend you buy ASPOR A396 if you are looking for the best fast-charging power bank.
10000mAh Power Bank Price in BD
If you need more mAh power, you can choose the power bank with 10,000mAh power. Especially facing load shedding or travel, 10000 mAh power is enough to charge your device. To buy a 10000mAh power bank, you have to surely pay about 1000taka to 1600taka.
ASPOR one of the best mobile brand accessories company in Bangladesh. We provide high-end original ASPOR power banks with "complete" services while maintaining high value and quality. For more information, please feel free to call 01844-944091 or inbox us on our Facebook Page.