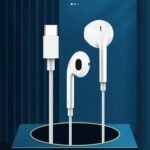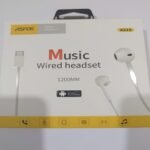 Aspor A215 Music Wired Headset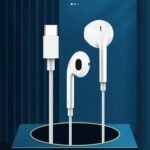 Aspor A215 Music Wired Headset
৳ 450
৳ 450
Horn impedance : 320+15%
Sensitivity : 110+3DB
Frequency Range: 20Hz-20KHZ
Line length : 1200mm
Headphone Jack : lightning
Headphone jack : Type – C
Description
Aspor A215 Music Wired Headset
Klipsch has form when it comes to excellent, affordable in-ear Earphones. First, it was the R6i IIs that stole all the headlines, but for now, it's the Aspor A215 Wired causing a stir. Not only are they extremely comfortable, but they're also some of the most musical buds we've heard in this price bracket.
Features:
Horn impedance : 320+15%
Sensitivity : 110+3DB
Frequency Range: 20Hz-20KHZ
Line length : 1200mm
Headphone Jack : lightning
Headphone jack : Type – C

Each bud houses a 5mm dynamic driver and features a soft silicone ear tip that offers a great seal that ensures good noise isolation. The rugged cable feels tough enough to withstand the rigors of a daily commute and there's an in-line mic and one-button control, so they'll work with most smartphones.
Any negatives? Well, they can generate cable noise if you don't use the supplied clothing clip and the one-button control doesn't allow for volume adjustment. But overall, the Klipschs combines detailed and dynamic sound with great build quality, meaning they're a stellar product for the money.
What is the price of the Aspor A215 Music Wired Headset in Bangladesh?
Aspor authorized distributor of Aspor A215 Music Wired Headset in Bangladesh. You can buy the Aspor A215 Music Wired Headset at the best and dealer price from Our Head Office (Dhaka, Naya Paltan) or Eastern Plaza showrooms. To know more details please Contact Us on our Facebook Page or 01844944091.