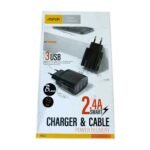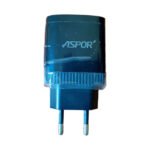 Aspor A812 Smart Home Charger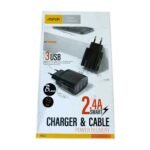 Aspor A812 Smart Home Charger
৳ 420
৳ 420
Model : A812
INPUT :AC 100-240V 50/60HZ
OUTPUT : Total DC5V =2.4A (IQ)
3 USB Port
Colour Black
Description
Aspor A812 Smart Home Charger
The industry standard for fast charging is called USB Power Delivery (USB-PD). For Android phones that support it, all you need is a charging cable with USB-C connectors at both ends as well as a charging plug with a USB-C port.
Look for USB-PD certified cables and chargers, such as the Belkin models available from Vodafone's retail stores in the UK.
Features:
Model : A812
INPUT :AC 100-240V 50/60HZ
OUTPUT : Total DC5V =2.4A (IQ)
3 USB Port
Colour Black
Some Android phone manufacturers sell proprietary alternatives to USB-PD under a variety of brand names such as QuickCharge, SuperCharge, Pump Express and VOOC.
These can allegedly deliver even faster charging times, but the required charging plugs aren't compatible with each other so you need to use the one specific to your phone. They all work with USB-PD though, so you can always fall back on that.
Contrary to popular belief, iPhones can also get the benefits of fast charging. Although only the iPhone 11 Pro and 11 Pro Max come with the necessary Lightning-to-USB-C cable and USB-C charger in the box, you can buy these separately and use them with any iPhone going back to the iPhone 8.
What is the price of the Aspor A812 Smart Home Charger in Bangladesh?
Aspor authorized distributor of Aspor A812 Smart Home Charger in Bangladesh. You can buy the Aspor A812 Smart Home Charger at the best and dealer price from Our Head Office (Dhaka, Naya Paltan) or Eastern Plaza showrooms. To know more details please Contact Us on our Facebook Page or 01844944091.