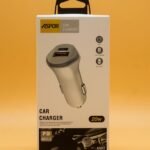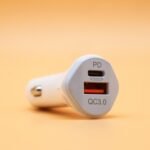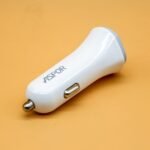 Aspor Car Charger A907 Price in Bangladesh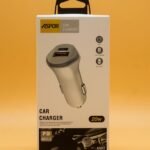 Aspor Car Charger A907 Price in Bangladesh
৳ 900
৳ 900
Model:  A907 Car Charger
Category: Adapter
Output: PD QC 3.0
20W
Description
Aspor Car Charger A907 Price in Bangladesh
Fast charging will typically halve the amount of time it takes to recharge a flat battery fully. But both your phone and your charging plug need to support it.
The industry standard for fast charging is called USB Power Delivery (USB-PD). For Android phones that support it, all you need is a charging cable with USB-C connectors at both ends as well as a charging plug with a USB-C port.
Look for USB-PD certified cables and chargers, such as the ASPOR models available from Vodafone's retail stores in Bangladesh.
Features:
Model:  A907 Car Charger
Category: Adapter
Output: PD QC 3.0
20W
What is the price of the Aspor Car Charger A907 in Bangladesh?
Aspor authorized distributor of Aspor Car Charger A907 in Bangladesh. You can buy the Aspor Car Charger A907 at best and dealer price from Our Head Office (Dhaka, Naya Paltan) or Eastern Plaza showrooms. To know more details please Contact Us on our Facebook Page or 01844944091.