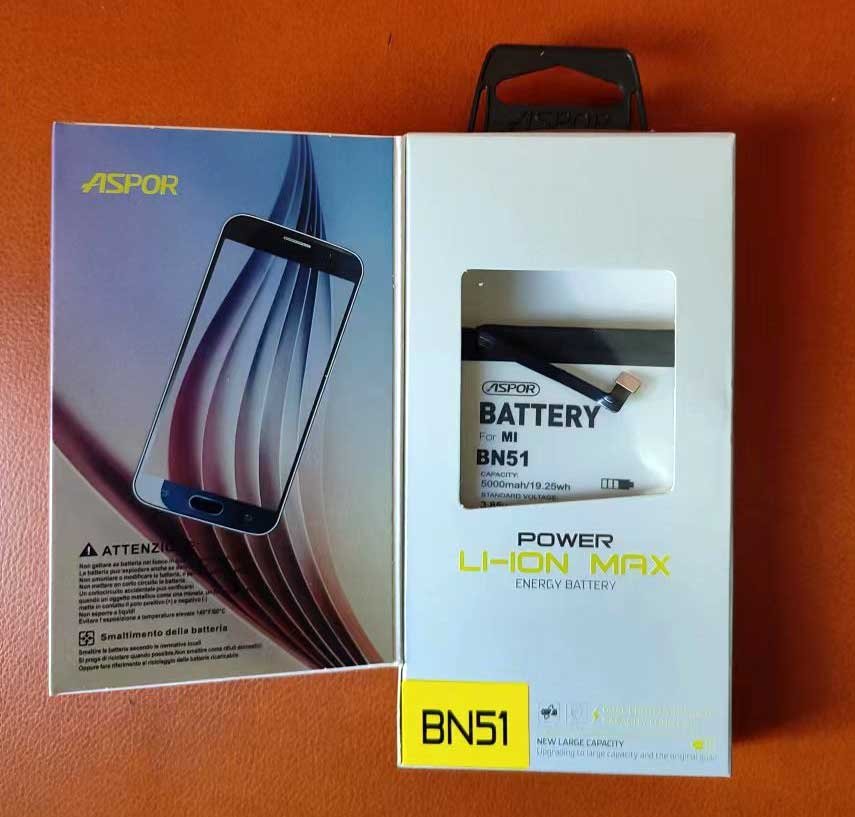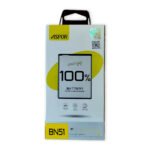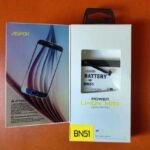 Aspor Battery For XM BN51 5000 mAh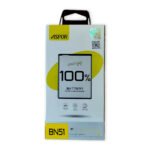 Aspor Battery For XM BN51 5000 mAh
৳ 1,250
৳ 1,250
Capacity : 5000 mah/19.25wh
Standard Voltage : 3.85V
Model : BN4A
Description
Aspor Battery For XM BN51 5000 mAh
ASPOR is the best battery provider Brand in Bangladesh. ASPOR Battery backup is very good and out look is so beautiful. When making your decision, it's best to look at battery size (measured in mAh) to give you an indication of how long-lasting the phone should be. But other factors such as display size and resolution and power efficiency still play a massive part, too. But there's no need to simply guess – we've got you covered when it comes to the phones with the best battery life.
We put every smartphone to the test to find out which has the longest-lasting and best phone battery life in 2022
Deciding on which smartphone to buy is no easy task. We all need a phone with top-notch performance and a capable camera for our Instagram snaps, but a smartphone's battery life is an increasingly important factor. No matter how excellent your brand-new phone is, it's not much use to anyone if you're always having to charge it.
Feature:
Capacity : 5000 mah/19.25wh
Standard Voltage: 3.85V
Model: BN4A
Every single phone that passes through our doors is faced with our in-house battery-life test. As such, we know exactly which phones you need to consider if battery life is at the top of your agenda. Below, we've ranked the top 20 best phone battery lives of 2022, including those pricey flagships and forgotten-about budget alternatives.
Best phone battery life 2022: How we test
To find out how well your phone performs against its rivals, we've combined all the battery scores from the countless smartphone tests we conduct every year into one easy-to-use graph, so you can see which phones are the best battery performers.
To measure a smartphone's battery life, we run a continuous video-playback test. The video file includes a handful of scenes from Spider-Man 2, encoded to H.264 and looped to a 20-hour length. We use the VLC video player app on either Google Play or the Apple App Store to play the file and record the length of time played on reboot. We also set the phone to airplane mode, turn off any automatic brightness and sleep settings, and set the screen brightness to a standardized 170cd/m2.
Airplane mode switches off all of the phone's wireless features – naturally, extending battery life – which means that our tests are repeatable and consistent. The big problem with wireless is that signal strength can come and go, which forces the phone to adjust the amount of power that it uses constantly, causing variable results.
All 20 phones in our hierarchy reached well over 22 hours in our ASPOR battery benchmark before needing to recharge, and a significant chunk of the most recent headsets (which make up a lot of the list) seriously outdo their predecessors as well.
What is the price of the Aspor Battery For XM BN51 5000 mAh in Bangladesh?
Aspor authorized distributor of Aspor Battery For XM BN51 5000 mAh in Bangladesh. You can buy the Aspor Battery For XM BN51 5000 mAh at best and dealer price from Our Head Office (Dhaka, Naya Paltan) or Eastern Plaza showrooms. To know more details please Contact Us on our Facebook Page or 01844944091.