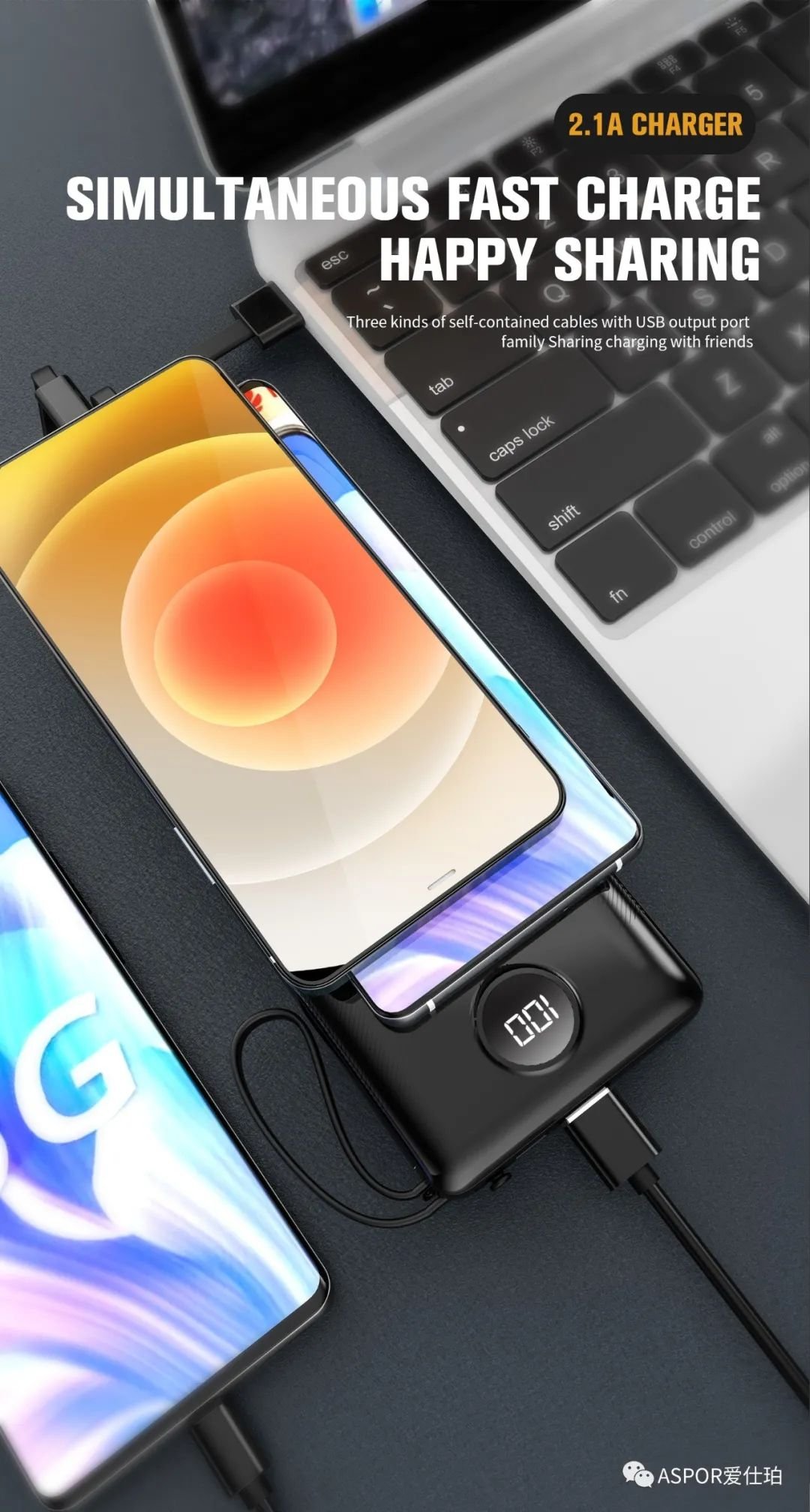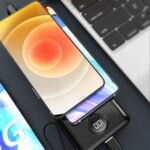 Aspor A300 Power Bank 10000 mAH
Aspor A300 Power Bank 10000 mAH
৳ 1,750
৳ 1,750
Led Digital Display
4 Output 5V-2.4A
Fast Charge
Type – C  Usb Input
Description
Aspor A300 Power Bank 10000 mAH
Power your life on the go with the ASPOR 10000mAh Slim Power Bank. This super slim power bank uses the latest in thin-pack lithium technology to store up to 4 full phone charges and 1 full tablet charge in a sleek aluminum body. Slide it into any backpack or laptop sleeve and hustle through your morning commute or TSA security checkpoint with all the power you need for the day. The low-profile, black design looks at home in any environment — from living room to meeting room.
Feature:
Led Digital Display
4 Output 5V-2.4A
Fast Charge
Type – C  Usb Input
While the best power banks may not seem like the most exciting pieces of tech imaginable, having a good one on hand can really help you out of a jam. After all, when you're out on the move, running out of power for your phone and other devices can be not only annoying, but disastrous. Having one of the best power banks on hand is an easy way to make sure this simply doesn't happen.
With a selection of tried and tested power banks that have passed our way for review, this guide is the perfect way to find the ideal power bank for your devices. We've listed all the pros and cons of each option according to our findings, and our IASPOR site also pulls in the latest prices, so you can be confident you're getting the best deal.
What is the price of the Aspor AC 300 Power Bank 10000 mAH in Bangladesh?
Aspor authorized distributor of Aspor AC 300 Power Bank 10000 mAH in Bangladesh. You can buy the Aspor AC 300 Power Bank at the best and dealer price from Our Head Office (Dhaka, Naya Paltan) or Eastern Plaza showrooms. We have dedicated Technical engineers to assist all over Bangladesh. Total set-up and after-sale support can be ensured at the best price. To know more details please Contact Us on our Facebook Page or 01844944091.